SpinPower™
Cycling Products
---
SpinPower™ Multipurpose Disposable Cleaning Wipes
SpinPower™
Care Products
---
SpinPower™ Heart Rate
Monitor Electrode Gel
SpinPower™ Cycling Products
Lees McRae College in Banner Elk, NC, March 2012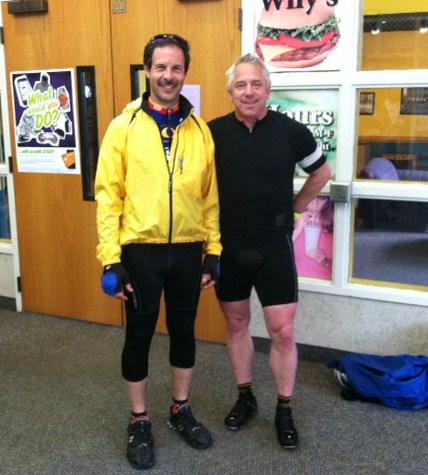 John Prudente and Greg LeMond go for a bike ride!
Endurance Sports Expo in Oaks, Pennsylvania, February 2012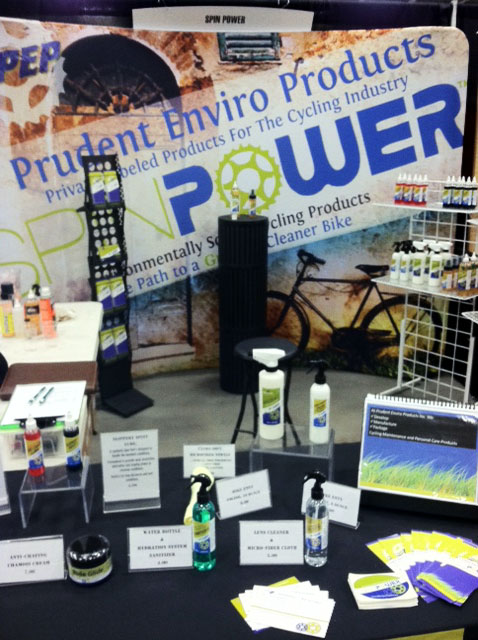 South Virgina Mountain Bike Association Meeting, March 2010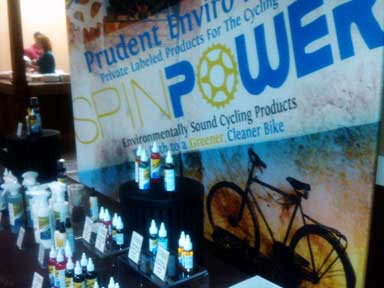 Philly Bike Show 2010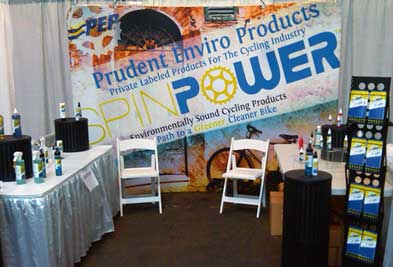 Interbike 2010, Las Vegas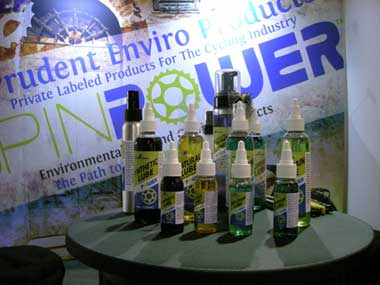 Interbike 2009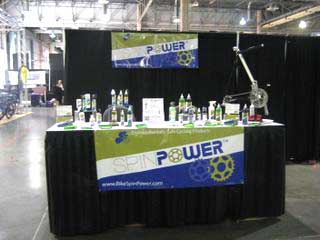 Right before Interbike 2009, after we'd just set up.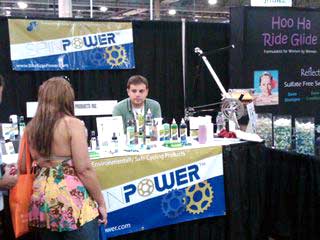 Our renowned Director of Marketing and Business Development, speaking with a client.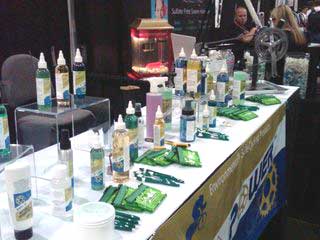 Our full line of cleaning and personal care products were on display,
as well as a few prototypes.
InterBike
Interbike is North America's largest bicycle trade event and show. Offers 1,000 suppliers, representatives from 4,000 bicycle retail stores, and draws over 20,000 total attendees annually.
Browse our SpinPower™ Cycling Products!
Browse our other great SpinPower™ Products!