SpinPower™
Cycling Products
---
SpinPower™ Multipurpose Disposable Cleaning Wipes
SpinPower™
Care Products
---
SpinPower™ Heart Rate
Monitor Electrode Gel
SpinPower™ Cycling Products
SpinPower™ Drivetrain Cleaning Kit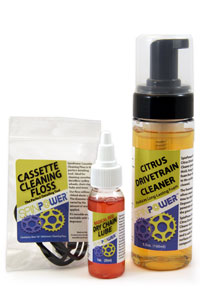 The SpinPower™ Drivetrain Cleaning Kit provides our specially formulated SpinPower™ Professional Degreaser and a pack of SpinPower™ Cassette Cleaning Floss!
This kit includes the following:
8.5-ounces of Professional Foaming Degreaser. The dispenser mixes the product with air to create a thick-rich foam. The foam allows the product to have a greater contact time with the surface its applied to.
The Cassette Cleaning Floss is the perfect detailing tool. Ideal for cleaning cassettes, derailleur pulley wheels, chain rings, hubs, and more.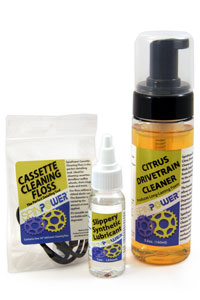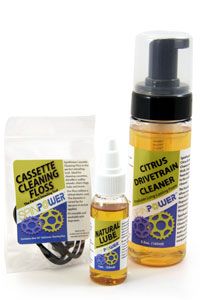 Email us about this product now!