SpinPower™
Cycling Products
---
SpinPower™ Multipurpose Disposable Cleaning Wipes
SpinPower™
Care Products
---
SpinPower™ Heart Rate
Monitor Electrode Gel
SpinPower™ Cycling Products
SpinPower™ Bike Envy Polish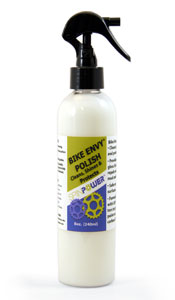 SpinPower™ Bike Envy Polish cleans, shines and protects with a silicone film, providing a high-gloss finish that helps repel water, mud and dirt.
Plus, SpinPower™ Bike Envy Polish is formulated with UV inhibitors to protect your bike frame and other components from harmful UV rays.
Easy wipe with low smear
Produces a high-gloss finish
Safe for use on plastics, carbon, metal alloys and painted surfaces
Continual use makes future cleaning a breeze
Can be applied to frames, tires and other parts to help fend off water, dirt and mud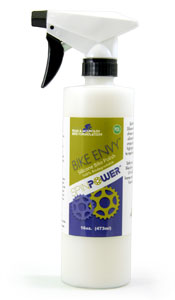 Email us about this product now!