SpinPower™
Cycling Products
---
SpinPower™ Multipurpose Disposable Cleaning Wipes
SpinPower™
Care Products
---
SpinPower™ Heart Rate
Monitor Electrode Gel
SpinPower™ Cycling Products
SpinPower™ Rider Care Kit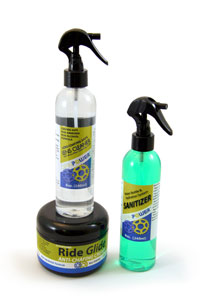 The essential products to provide the rider with a more comfortable ride!

This kit includes the following:
6-ounce tube of Chamois Cream. Our chamois cream makes your cycling more comfortable. Provides anti-chafing properties to keep you comforable by reducing friction.
5-ounces of Heart Rate Monitor Conductive Gel. Designed and formulated to produce excellent conduction between the transmitter electrode and the skin.
4-ounces of Lens Cleaner. Our lens cleaner does not contain any ammonia or alcohol to damage your polycarbonate lenses. Our formulation will clean your lens without stripping the anti-scratch protective coating, the anti-glare coating and the anti-UV coating from your lens.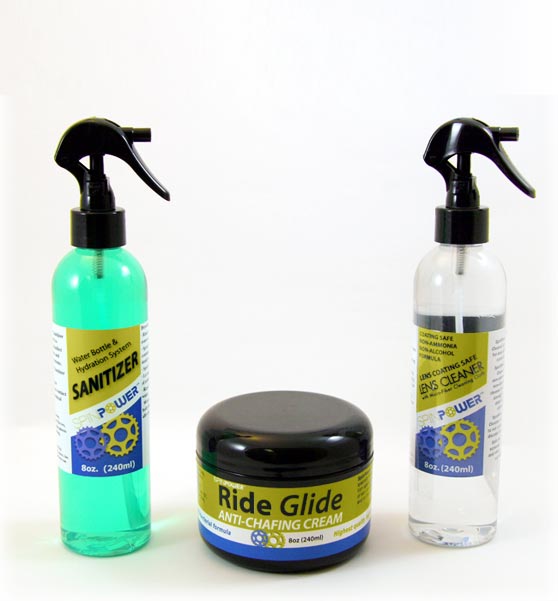 Email us about this product now!